Heating
Are you in your comfort zone?
Count on AllStar for energy efficient state-of-the-art heating products and quality driven service every time. Heating is part of a complete home comfort system that works in tandem to keep you comfortable year-round.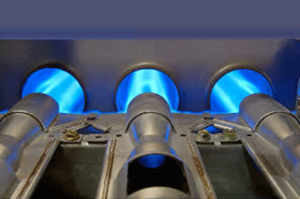 INSTALLATION – REPAIR – REPLACEMENT – TUNE-UP – MAINTENANCE
MAINTENANCE, MAINTENANCE, we stress the importance of maintenance.
NOW is the time to be on our MAINTENANCE ROUNDUP program. Once during a season, our technicians will follow an in-depth check list which keeps your system running efficiently. YOU are like family. YOUR comfort and YOUR safety matters. We identify, explain and provide service beyond your expectation every time.
Our expert technicians get the job done right! Our reputation depends on our ability to get quality parts, respond quickly – even on weekends. Emergency? CALL 913.406.1280.
Heating systems are composed of sensitive equipment that require regular maintenance. However, here are some things that you as a homeowner can do.
Heater Checklist:
Check the settings on the thermostat. Make sure the setting is on.
Consider Programmable Thermostats to regulate your home's temperature in both summer and winter – when you are home, asleep or away.
Clean or Change filters every three months. Homes with pets, smokers or those who suffer from allergies should consider this maintenance monthly.
Call your HVAC professional – 913.406.1280
Meet "The Pickiest Tech in Town." Let us save you time and money. As always, thanks. TELL a neighbor. TELL a friend.
WE'RE HERE FOR YOU
Contact ALLSTAR HEATING and COOLING today!