Cooling
AllStar Heating and Cooling provides innovative indoor climate solutions that deliver on value. Stay cool and refreshed all summer with systems designed for long-lasting comfort and durability.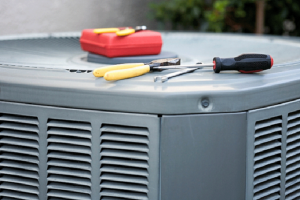 What's in a Central Air Conditioning System
A central air conditioner system is more than just the condensing unit – the outdoor unit is usually referred to as the air conditioner. A new air conditioning system, should include the following.
Condensing unit – outdoor unit
Indoor coil – housed in or near the furnace or air handler
Refrigerant line set to connect the coil in the condensing unit to the indoor coil
SEER Seasonal Energy Efficiency Ratio: This is the ratio of the cooling output of an air conditioner over a typical cooling season. See us about selecting the optimal in comfort and efficiency units.
What to DO Before Calling for A/C Service
Air conditioners are complex machines comprised of refrigeration, electrical, mechanical and plumbing components. If one component or correlating part is out of sync, it affects the performance of the other parts and cooling efficiency as a whole. Try these troubleshooting tips to see if you can get your system back into shape.
No Power

? Check Thermostat and Circuit Box.

Changed the Filter Lately

? If your A/C is turning on and off repeatedly, check for a clogged filter.

Inspect the Outside Unit

. Check the outside unit for any obstacles that may be preventing airflow through the grille.
If you have any questions about these troubleshooting tips, please call. 913.406.1280
Call 913.406.1280.  Meet "The Pickiest Tech in Town." Let us save you time and money.  As always, thanks.  TELL a neighbor.  TELL a friend.
WE'RE HERE FOR YOU
Contact ALLSTAR HEATING and COOLING today!